WiCis-Sports wins Thuraya Innovation Award 2016 for Best App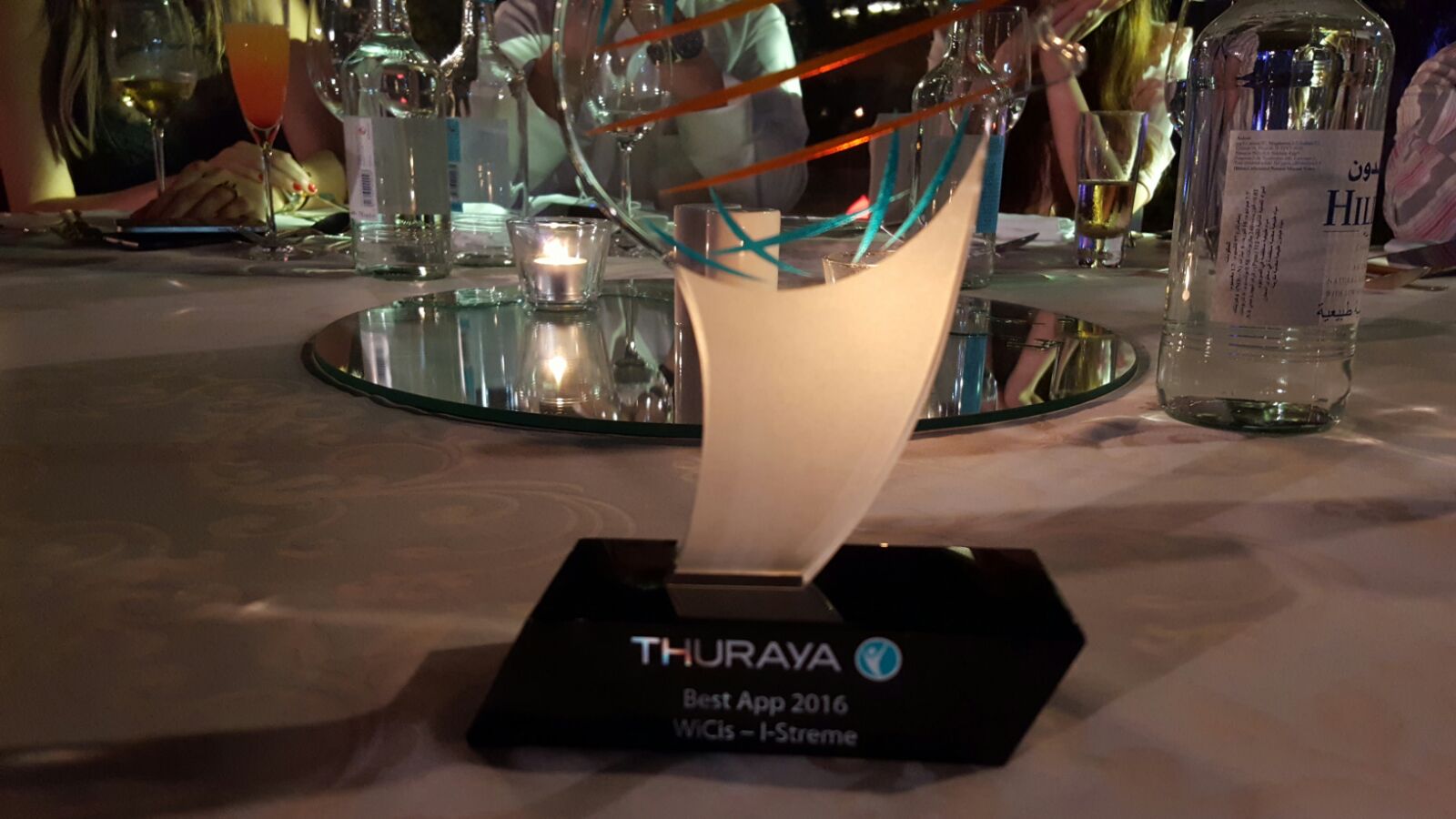 I-Streme Award for Best App
On November 15, at the Waldorf Astoria Hotel, The Palm Dubai, Adams Hub coworking member company WiCis received the
Thuraya 2016 Innovation Award for Best App
. The Tahoe-based company received the international honor for its newly-launched WiCis Sports I-Streme App, a disruptive technology for the outdoors which promises to render satellite messengers and sports watches obsolete. I-Streme works anywhere on the planet with WIFI, 3G, 4G or satellite. Its purpose is to "monitor, share and protect" by transmitting data about the user's geolocation, altitude and speed, as well as their biometrics.
Thuraya
, a leading mobile satellite communications company, serves global customers that include industry leaders from sectors such as energy, media, marine, government, and NGOs. Thuraya's technology has been embraced by adventure travel and extreme sports enthusiasts.
"The awards are a great catalyst for the creation of new ideas, products and applications, because they draw upon the creative skills of our development partners," said Bilal Hamoui, Thuraya'sChief Commercial Officer.
The I-Streme© app connects and protects users while running, boating, hiking and climbing. I-Streme-enabled wearables also produce medical-quality biometrics, including oxygen, heart rate and body temperature, and can transmit them as frequently as the user desires, enabling athletes and adventurers to be closely and continuously monitored during demanding adventures and climbs.
Data produced by I-Streme can be viewed on any platform, including iOS, Android, Windows, and Blackberry. WiCis I-Streme is built for social sharing, making it easy for followers to track their favorite adventurer regardless of where they are in the world. The app enables users to send texts to their public dashboards and get SpotCast weather information live wherever they are. Data is also stored so the user can review it any time.
WiCis I-Streme© integrates with an array of proven wearables and technology, which the company's development team members have personally field-tested in the Sierra and Himalaya. A recent expedition to Everest by WiCis, in conjunction with Thuraya, was live-streamed on its public dashboard, using the I-Streme app.
About WiCis-Sports:
http://wicis-sports.com
Founded in 2011 by Harvard and Stanford anesthesiologist Dr. Leo Montejo (also founder of Picis), and in the Lake Tahoe area, the company's goal is to promote the use of mHealth and tracking devices to make adventure sports safer and engage their followers with real time data that is either private or also available to social media platforms.
Dr Leo Montejo did his residency at Harvard in anesthesiology and critical care medicine, has been a Professor at Stanford in this specialty, and is an extreme sports enthusiast. Dr. Montejo has participated in three Himalayan expeditions.